23 Jan
Theodor Seuss Geisel was an American children's author, political cartoonist, and animator, best known for his work writing and illustrating more than 60 books under the pen name Doctor Seuss (abbreviated Dr. Seuss). His work includes many of the most popular children's books of all time, selling over 600 million copies and being translated into more than 20 languages by the time of his death.
image: Dr Seuss characters
Dr Seuss characters are wild, weird, fun and creative. They are always entertaining and crazy sometimes, children love their wilderness, unexpected personalities which always surprise them with laughter. They can be annoying sometimes, cheeky but can't get bored with them.
Always inspiring, amusing, fun, with lots of surprises when you have them on the children's room, in the classroom or playroom.
Designer Playground Dr Seuss Collection provides the field of imagination, endless possibilities to combine and create the kind of Dr Seuss scene that you can imagine. Mix and match them and you will find it amusing, making you smile while looking at the decals on the wall. These Dr Seuss wall decals are kids favourite all the time.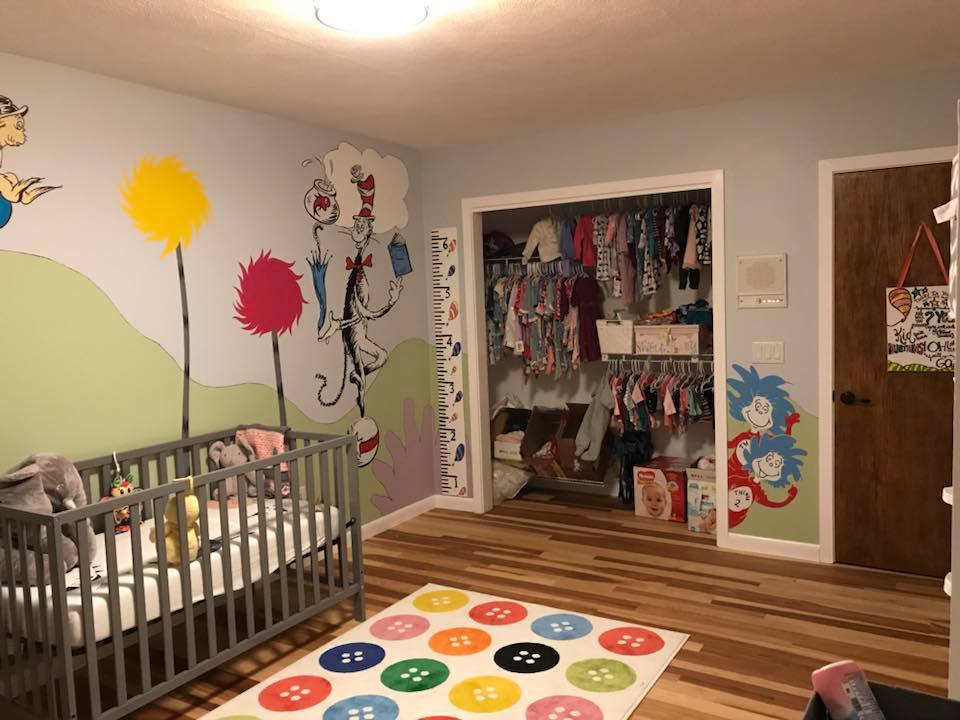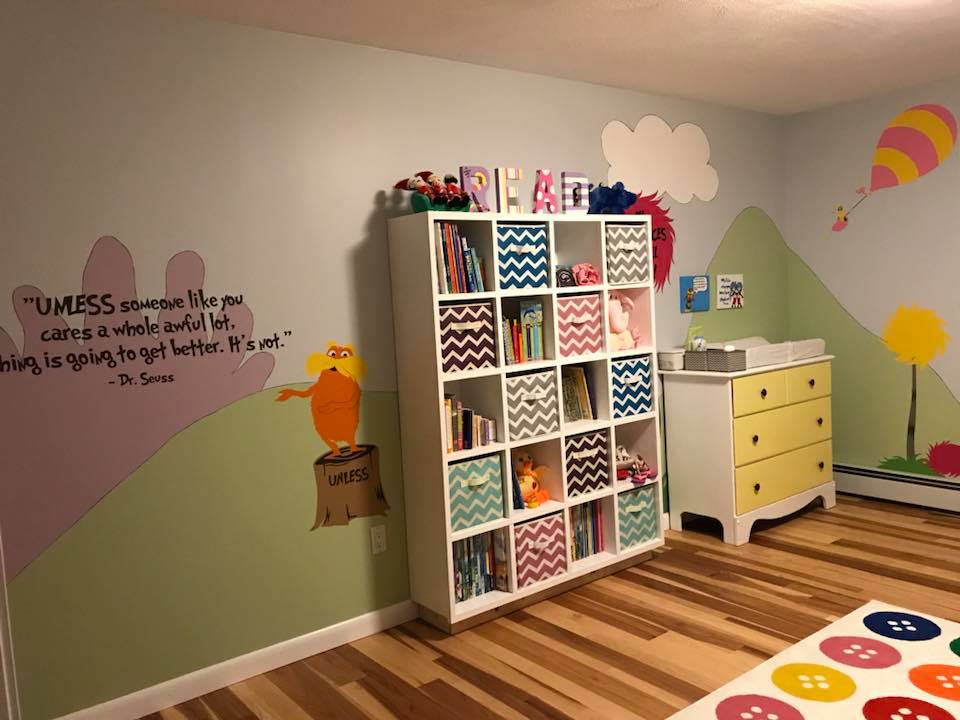 image: Customer Photos with Dr Seuss Wall decal collection
At Designer Playground, we are able to create the scene that you have in mind, custom make to your wilderness. Let Seuss reign.