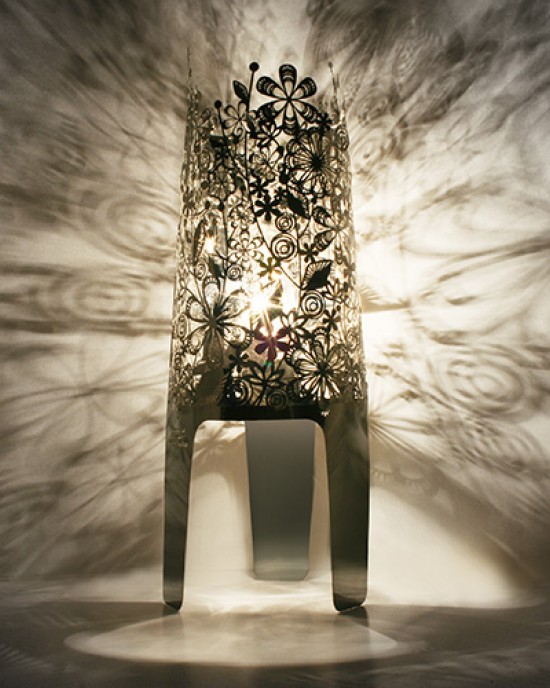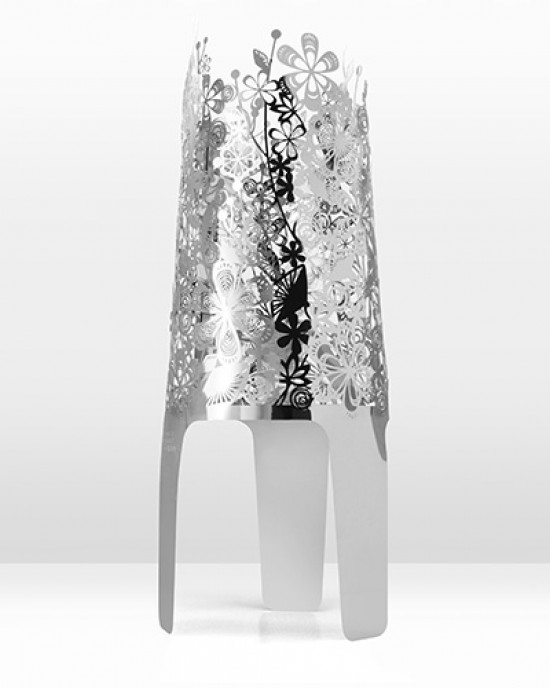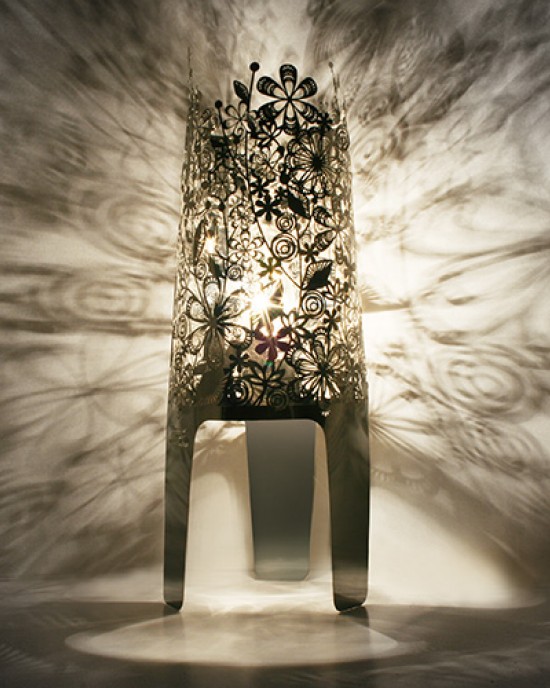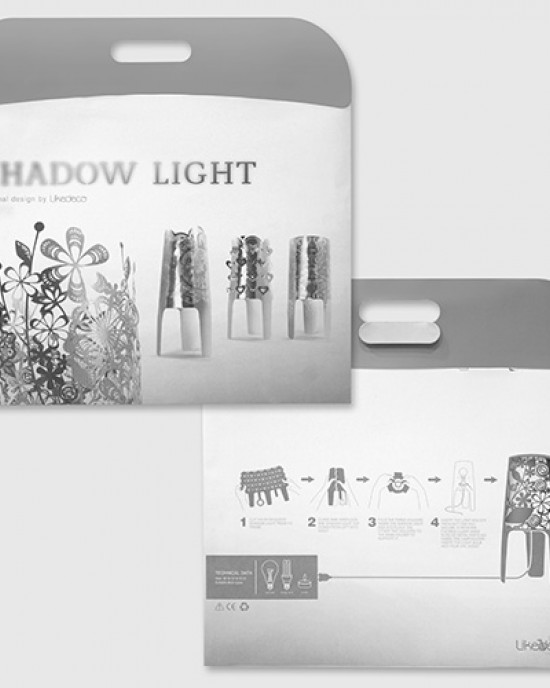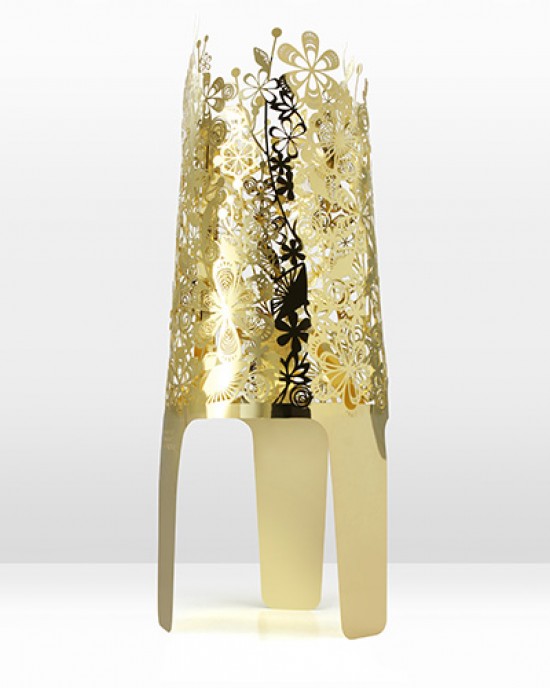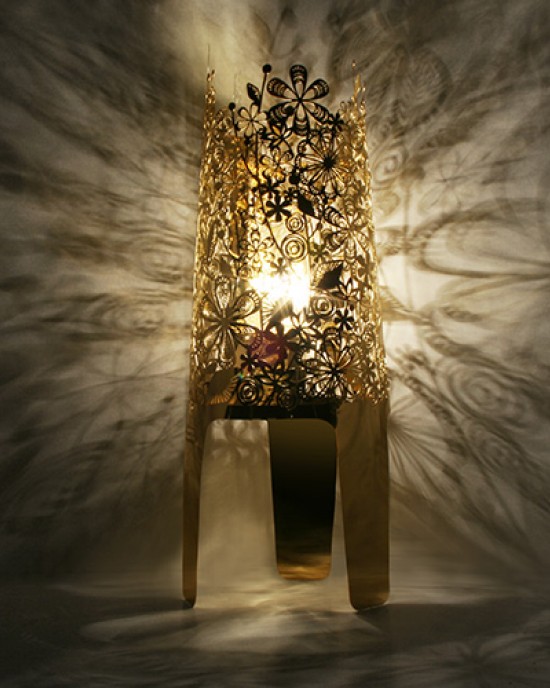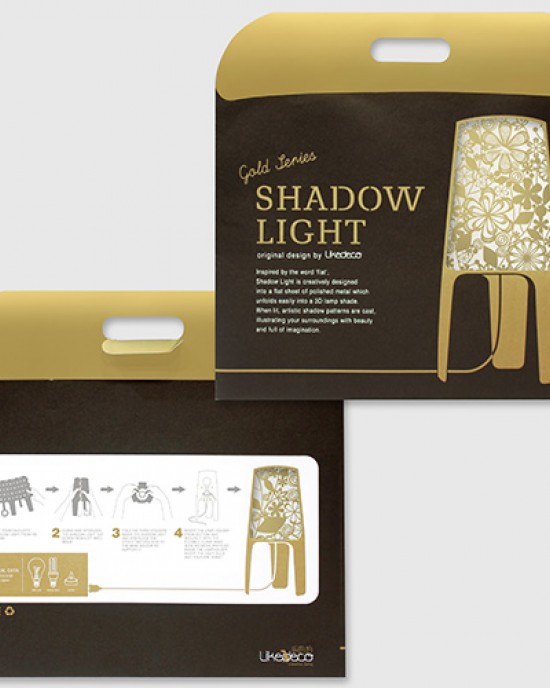 Shadow Lamp Efflorescent in Silver
This Original Stainless steel lamp shade comes flat but folds into a beautiful lamp shade. We call it the Shadow Lamp. The inspiration of this design comes from flowers. During day time, shadow Lamp gleem, glitz and shining like mirror, in the dark it cast beautiful shadow that decorates. Let the blooming shadow surrounds you with the touch of nature.
[ STANDARD SIZE ]
> (flat size) 16"w x 14"h
> (lamp size) 8"w x 8"d x 14"h

[ WHATS INCLUDED ]
> shadow light

[ ADDITIONAL INFORMATION ]
> Shadow Light comes in gold or silver.
> This product does not comes with light bulb or cable, please purchase from the local electrical store.
> Max Bulb Rating is 40W (E14/E12), Globe, candle or energy saver light blub can be use for this lamp shade.

QUALITY
Long lasting, easy maintained stainless steel. Washable.
ORIGINALITY
Flat concept. Folds into a 3D shadow lamp shade.

[ QUESTION ]
> If you have more questions regarding this product, please send us an email:
info@designerplayground.com
Putting up the decals never been so easy with Designer Playground decals. All you need is an extra pair of helping hands and a happy vibes ^_^
Availability:

In Stock

Model:

SL-E01-sil
Tags:
stainless steel
,
shadow
,
lamp shade
,
shade
,
lighting
,
diecut
,
shadow
,
steel
,
flat
,
foldable
,
gold
,
silver
,
3D
,
floral lamp
,
flower
,
garden
,
lighting
,
creative light
,
designer light
,
designer lamp
,
designer product